On November 25, 2011, General Manager You Lin and the relevant representatives of our company went to Zilang Vocational and Technical College in Nantong City, Jiangsu Province, and negotiated with the school leaders and Yue Yunfeng, director of the Department of New Energy, on the issue of school-enterprise cooperation and strong alliance.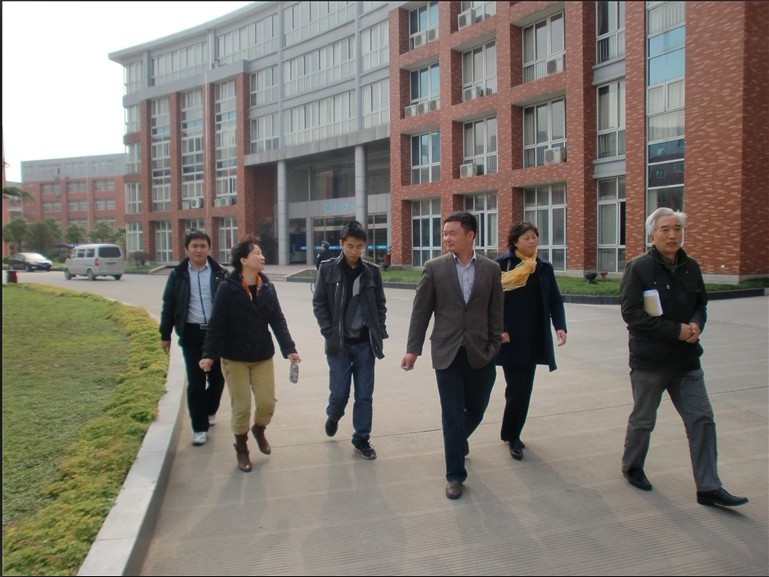 Zilang College is positioned in higher vocational and technical education, based in Nantong, serving the whole province and facing the whole country. It aims to cultivate practical compound talents in the front line of education, production, operation and management. Therefore, the university has shown a strong interest in cooperating with our company.
General Manager You first introduced the company's development history, current situation and development plan, and emphasized the company's talent development strategy. Subsequently, in line with the principle of win-win, the two sides conducted extensive and in-depth discussions on the organic combination of college education and enterprise training. After the signing of the cooperation agreement, the "title class" will be set up in the new energy department of the college, that is, the "Shenzhou class" named after our company, so as to inject new vitality into the full implementation of the "order-based" talent training model of the college; And I hope that our company can give full play to its advantages. The two sides share resources and complement each other's advantages, and ultimately achieve a win-win effect of cooperation.
The signing ceremony of the cooperation between the two parties will be held in the near future!