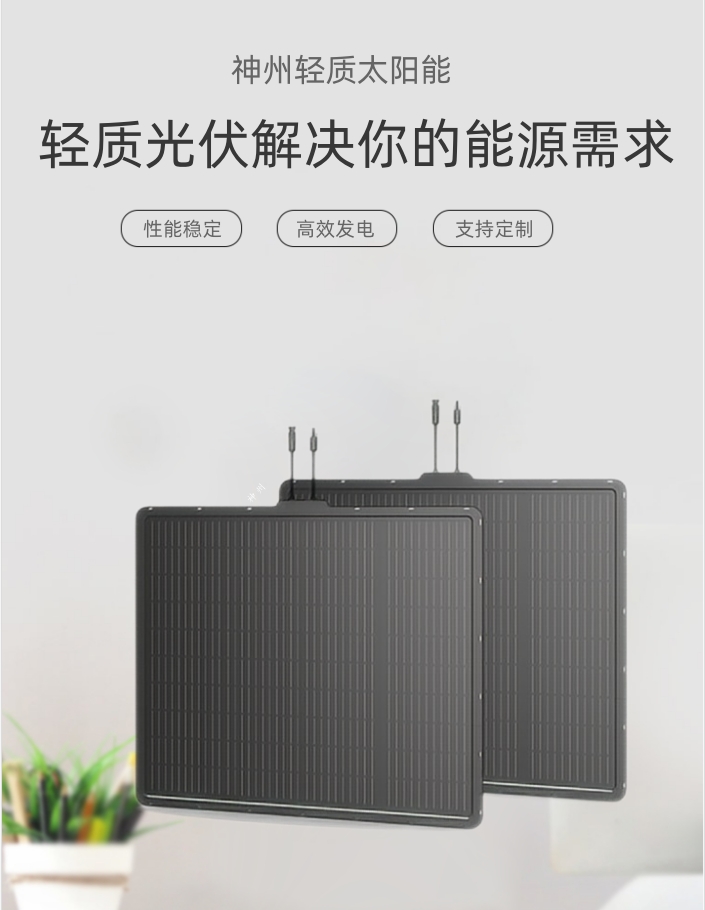 Merit:
The efficiency of high-quality and high-efficiency monocrystalline silicon wafers can reach ≥22%.
Lightweight solar modules have better power generation efficiency and longer service life than traditional flexible modules.
The CPC material used on the surface has good weather resistance, high light transmittance, and better performance than ETFE material.
The composite material is integrated, which has better protection for solar cells than traditional flexible panels.
The sturdy material and stable workmanship allow people to walk on the panels.
It is lightweight and easy to carry and install. It is suitable for a variety of application scenarios, especially for mobile off-grid systems and balcony fences.
Packed in a single carton with protective corners at all four corners.
Support OEM and ODM.